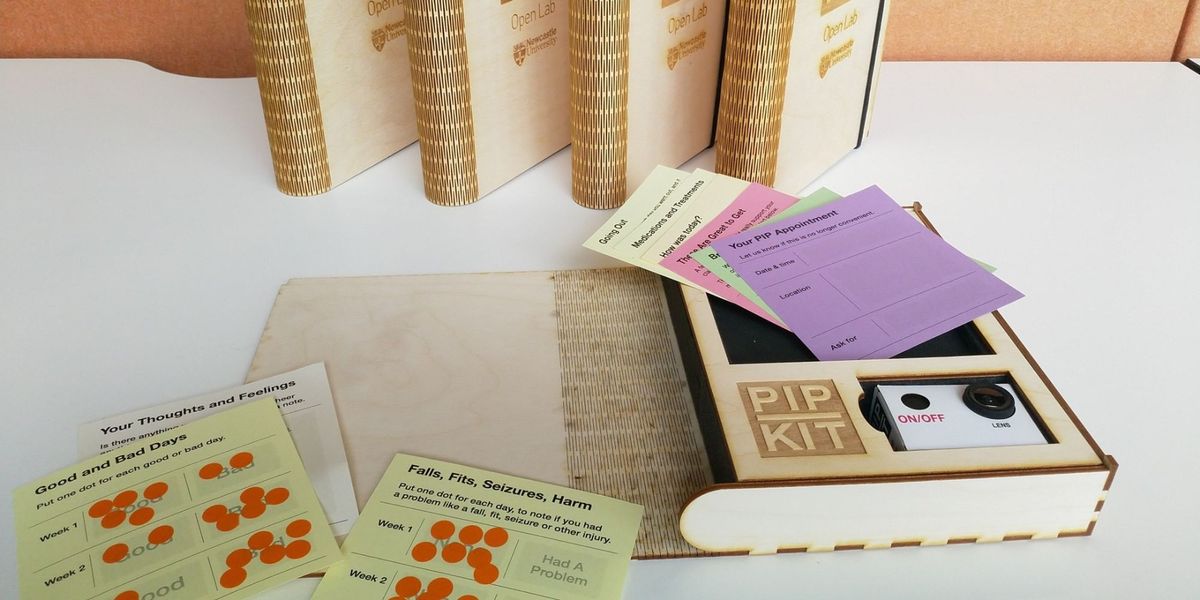 Disability welfare benefit processes are complex and stressful, with claimants finding it challenging to prepare an effective account of their disabilities to support their claim.  
Colin Watson, PhD student in the EPSRC funded Digital Civics CDT at Open Lab created PIP Kit to help benefit claimants make their actual Personal Independence Payment (PIP) claims, which is received by millions of people with disabilities in the UK.
Making a claim or undertaking a PIP review, requires the completion of a lengthy paper form with numerous complicated questions, in turn reflecting complicated and ever-changing award rules.  
The completed form has to be posted back to the Department Work and Pensions (DWP) with any relevant supporting evidence the claimant can provide or obtain. This may lead to a face-to-face assessment before the decision is made. The process is stressful and claimants recognise the significance of form-completion, seeking help from benefits, care, health and social-work professionals.
PIP Kit is a toolkit of components which advisors can select and make up into a customised diary for use by a claimant to prepare for the subsequent assisted form-filling appointment.
Benefit advisors participated in interviews and workshops to inform the design of PIP Kit, and was then trialled by benefit claimants whilst making their actual PIP claims.  
The physical option of PIP Kit came in a wooden box with a disposable camera, diary, and reminders.
How it works
PIP Kit could be used completely online and was also available physically, which came in a wooden box, had four primary functions:
Daily diary record-keeping looking at areas such as: good and bad days, washing/bathing problems and falls, fits and seizures
Photographic evidence gathering - using a low-cost digital camera
Documenting supporting information requirements for the form-completion appointment, and its scheduled date and time
Reminders to complete the diary, take photos, gather supporting evidence and attend the appointment.
Empowered claimants in the process
Colin found that using PIP Kit empowered claimants in understanding the claim process and assisted in building arguments for their claims. It can make the claim process less stressful, help engagement, facilitate discussion of difficult or embarrassing topics and increase the provision of supporting evidence. These improve the accuracy and quality of the answers and reduce appointment no-shows contributing to making better claims.
Colin's work on PIP Kit won best poster at the 2020 Newcastle University PGR conference and was published in the fully peer-reviewed ACM CHI 2020 conference (A ranked CORE conference) PIP Kit: An Exploratory Investigation into using Lifelogging to support Disability Benefit Claimants.