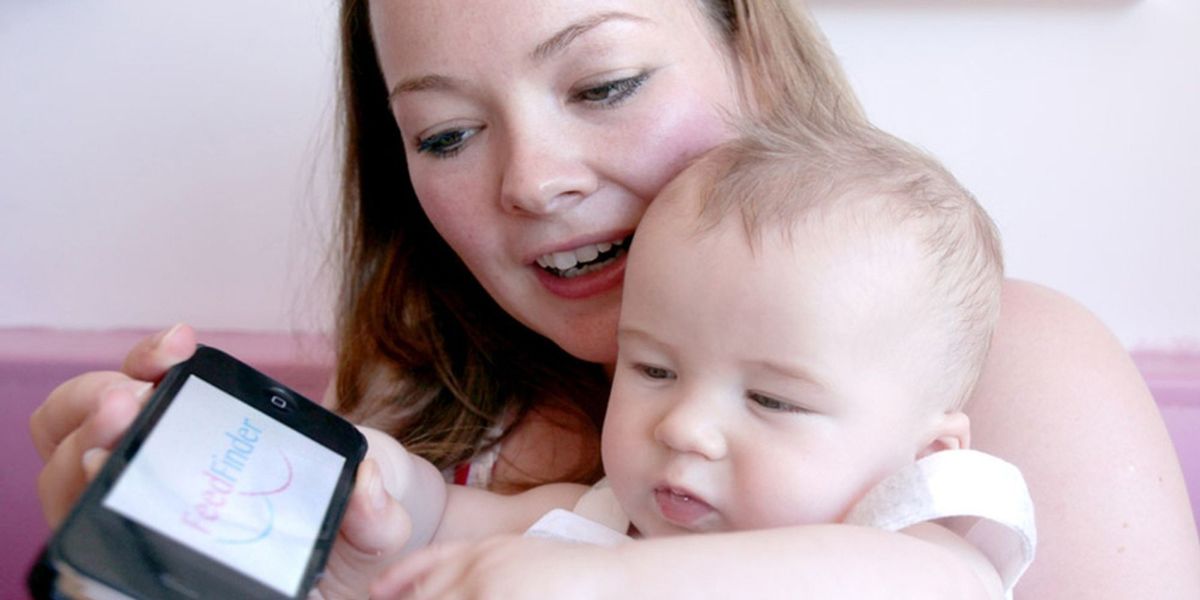 Many of our PhD students from the Engineering and Physical Sciences Research Council (EPSRC) funded Digital Civics CDT have new resources to improve health and social care from breastfeeding parents to supporting families living with dementia.  
Feedfinder: finding breastfeeding-friendly places across the world
Across Britain, many parents choose not to breastfeed due to fear of breastfeeding in public. PhD student Emma Simpson and other members of Open Lab co-designed FeedFinder a free mobile app with breastfeeding parents.
The app aims to support parents by helping them find breastfeeding-friendly places in their community.
People can use FeedFinder to search for and view places on the map where others have previously breastfed, and contribute their own experiences of a new or existing venue. It was designed and developed in collaboration with 30 new parents across the North East, the review criteria in the app is carefully crafted to meet breastfeeding needs: comfort, hygiene, privacy and baby facilities.  
Feedfinder has been featured on Sky News, BBC News, the Journal and the Metro.
Since its launch FeedFinder has had over 12,000 registered users, and 5,000 reviewed and rated venues.
FeedFinder was awarded a Digital Economy Social Impact award from the Engineering and Physical Sciences Research Council (EPSRC) and had a paper published in the ACM A-core ranked CHI conference in 2015: FeedFinder: A Location-Mapping Mobile Application for Breastfeeding Women.
Ticket to Talk and DemYouth: supporting families living through dementia  
An estimated 800,000 people in the UK have dementia and many of them come into regular contact with young people at home or in care homes. Through the project DemYouth, working with fourteen young people aged between 16 and 24 with personal experiences of dementia, PhD student Daniel Welsh and researchers at Newcastle University created the app Ticket to Talk.  
Ticket to Talk is a smartphone application designed to encourage conversation between younger people and grandparents, close friends or people they care for who are experiencing dementia. The app works by enabling family members and friends to collect digital media in the form of sounds, pictures and videos relevant to a particular period in their family member's life (or 'tickets') that can be used to help support conversations and remembering with those they are close to with dementia.  
Ticket to Talk was showcased on the Department for Business, Energy and Industrial Strategy website.