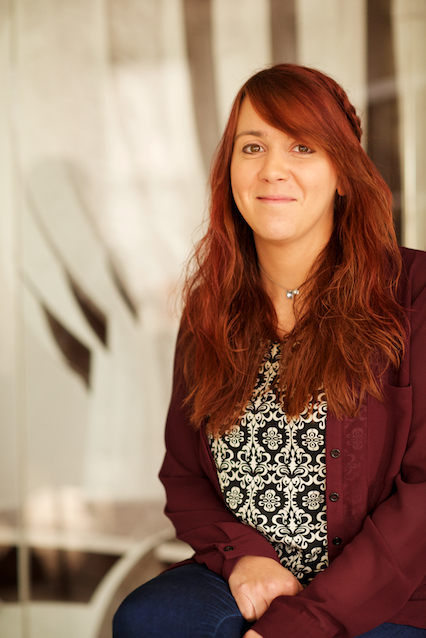 CDT Student
Jen Manuel
My PhD focused on the ways technology and HCI can better support civic policymaking processes to enable citizens to be more involved in the co-creation of policy that affects their lives. Through the case study of citizen-led neighbourhood planning, a statutory policy process which gives citizens real weight in decisions about place, I explored the suitability of the policy process itself and how technology could play a role. The research recommends the need to re-design policymaking processes to better value experiential human-centred knowledge as core evidence. The re-design of policy processes should be inclusively co-designed along with the technology needed to support policymaking, rather than seeing technology as an add-on solution.
More broadly, I am interested in human-centred design in civic policy and service delivery and the need to move to relationship-centred models of government. I am also interested in the interactive and creative participatory methodologies for research, both in academia and practice. In addition, I have a keen interest in design thinking and systems thinking as a way to consider holistic experiences of policymaking and service delivery.
I have a BA and MA in Town Planning and a MRes in Digital Civics. Prior to joining Open Lab, I worked in the voluntary and community sector both in the planning field and in health, with a focus on citizen participation. I facilitated a number of community-led placemaking projects, including one of the first frontrunner Neighbourhood Plans, as well as engaging communities in health service pathway reviews for the NHS.
Thesis Title
Re-Designing Planning Policy Processes and Embedding Technology: The Case of Neighbourhood Planning
After the PhD
Since the PhD, I joined the Department for Levelling Up, Housing and Communities (DLUHC) as Senior User Research and Future Systems Design Lead. I initially joined to establish the User-Centred Research and Design Team in Planning Reform, a former Government Major Project and a legislative programme through the Levelling Up and Regeneration Bill. I set up and developed a team of user researchers in a policy directorate to co-design and embed user-centred policy design across 28 policy areas, and developed the infrastructure to deliver research. In my role as Future Systems Design Lead, I continued to manage the research and design function, whilst also developing systems mapping for the future reformed planning system.
I have since been promoted to Head of System Design in the Ukraine Humanitarian Taskforce in DLUHC where I am developing a system-level view of the Homes for Ukraine scheme through a user-centred design lens. The intention is to create systems maps, including user journeys and service blueprints, that map user pain points to support continuous improvements and assess the impact of changes to the scheme to help design out any unintended consequences. The mapping supports the prioritisation of iterative improvements, as well as creating maps that can be used for future refugee responses.
Partners
Berwick upon Tweed Neighbourhood Planning Group
Kingston Park Neighbourhood Planning Forum
Wooler Neighbourhood Planning Group
Longhorsley Neighbourhood Planning Group
Stannington Neighbourhood Planning Group
Morpeth Neighbourhood Planning Group
Northumberland County Council
Durham County Council
Planning Aid North East Task Group
Meadow Well Neighbourhood Planning Group
Cedarwood Trust
Projects
Co-designing citizen engagement
Neighbourhood Planning in Meadow Well