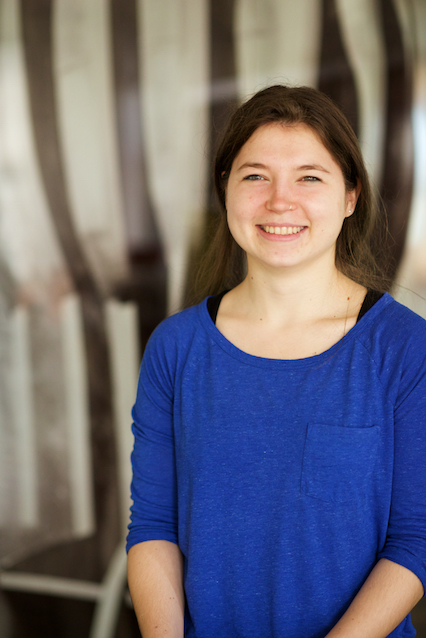 CDT Student
Angelika Strohmayer
Before joining Digital Civics, I completed my BEd in Primary School Education in Linz, Austria with a focus on reform pedagogies and creative and dramatic practice within english as a second language learning. After completing several internships in the field of education and creative practices with orphanages, schools, and social service providers, I completed a MA in Education focusing on International Development. Within this programme, I investigated learning networks, local learning ecologies and natural learning among adults experiencing homelessness in Bucharest, Romania envisioning potentials for HCI and digital technologies.
Since starting at Open Lab, I have also co-founded fempower.tech, a feminist collective of researchers and practitioners working with technologies, and the Digital Economy Diversity Network which aimed to connect all 11 EPSRC Digital Economy Centres for Doctoral Training in a working group to actively promote inclusivity, foster productive discussions, and develop tangible strategies to address inequalities in each of the centres.
Throughout my time at Open Lab, I worked on a number of projects, exploring the relationship between technologies and sex work support services. Through this work, I thought carefully about the relationship between academia and the third sector, as well as the role of research within these cross-organisational knotworks. Ultimately, the main contribution of my PhD dissertation was methodological: I developed a framework for thinking about research, service delivery, technologies, and social justice in sex work support services called Justice-Oriented Ecologies. I presented three explorations of work that used technologies in very different ways to unpick and complicate what it means to work in a justice-oriented way that sees technologies as Information Ecologies rather than tools or systems.
Thesis title
Justice-Oriented Ecologies: Working to Design Digital Technologies With Sex Work Support Services
After the PHD
I was a Research Officer at Swansea University's School of Law, Centre of Criminal Justice and Criminology for a year before taking up a lectureship at Northumbria University's School of Design. Since starting in 2019, I have been promoted to Assistant Professor and co-founded the Design Feminisms Research Group. I am also Programme Leader for the BA(Hons) Interaction Design and have recently become a British Academy Innovation Fellow.
Partners
Changing Lives
Stella, l'amie de Maimie
National Ugly Mugs